Highlights of Peru & Amazon Extension
Highlights of Peru & Amazon Extension
HIGHLIGHTS OF PERU & AMAZON EXTENSION
If you're looking for a truly unforgettable experience, Peru is the place to go. From the bustling capital of Lima to the majestic Colca Canyon, the dazzling Uros Islands to the ancient Inca capital of Cusco, and the beauty of Arequipa to the untouched rainforest of Puerto Maldonado, Peru offers something for everyone. From delicious food and incredible culture to breathtaking landscapes and a deep and fascinating history, Peru is a country that will leave you with lasting memories. Explore the vibrant city of Lima, experience the stillness of the Uros Islands, or hike the spectacular Colca Canyon. Whatever you do, make sure you experience the incredible beauty and culture of Peru.
Welcome to Lima. No planned activities, welcome dinner in the evening.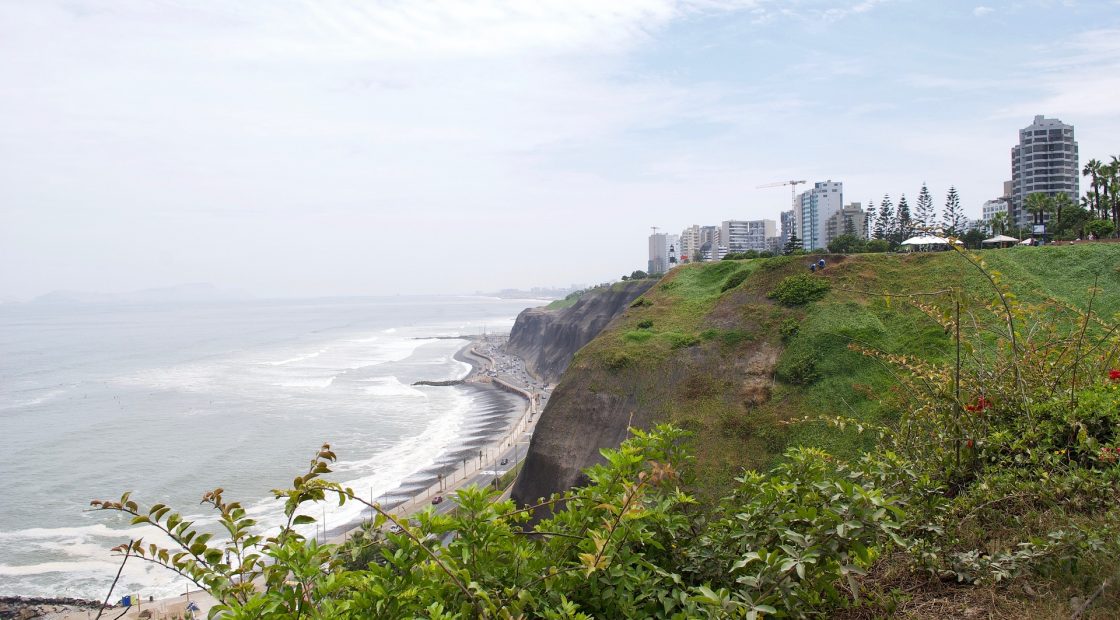 Day at leisure to explore Lima.
After breakfast you will be transferred to Lima Airport for flights to Arequipa. You will be met at the airport and transferred to your hotel for check-in. You will then begin your city tour at the city's Main Square, upon which sit the most representative buildings in Arequipa. First stop will be the Iglesia de La Compañía de Jesús, a Jesuit church with a lovely Baroque façade and chapel. Inside, there are hundreds of works of art from Peru's Colonial era. From there, you move on to the traditional districts of Carmen Alto and Yanahuara. An interesting landmark there is the lookout point with incredible arches which are engraved with words from illustrious Arequipeños (citizens of Arequipa), and from where you get a spectacular view of the three volcanoes: Mount Misti, Mount Chachani, and Mount Pichu-Pichu, as well as of the city itself. Next on the itinerary is the Santa Catalina convent, a kind of city within a city. It's a large complex, 20,426m, and includes cloisters, charming streets, and small plazas that have never changed over its more than 500 year history. During the tour, you will learn something of what life is like for the select group of nuns living there.
Lastly, you will visit the Andean Sanctuary Museum on the campus of the Santa Maria Catholic University. It displays the mummified remains of Juanita, a.k.a. the Lady of Ampato, who was a teenage Incan girl sacrificed to the Apus. Her body was discovered on Mount Ampato (6288m) by Johan Reinhard after resting underneath layers of snow for nearly 500 years. Overnight at Arequipa.
Today you will begin the journey through the town of Yura and the National Reserve of Aguada Blanca and Pampa Cañahuas, stopping in Patahuasi for a break, before continuing onto the village of Chivay for lunch. In the afternoon, you can go to the Calera to enjoy an invigorating dip in the thermal pools. Overnight in Colca.
After breakfast you will again leave early towards "Cruz Del Condor", the best location to admire the Colca Canyon and the flight of the majestic condors if the weather allows it. Then continue the trip by visiting the native towns of Maca, Yanque and Chivay. Finally you will go to Puno. Overnight at Puno.
Puno / Taquile + Uros Islands
The trip begins early as you head out of the city of Puno towards Taquile Island, about 35 kilometres away and 3950 meters above sea level. The culture on the island is old, dating back to Pre-Incan times. The islanders still live according to the traditions and beliefs of their ancestors and are world renowned for their lovely outfits and incredible textiles. In fact, UNESCO has declared the textile art of Taquile Island as a Masterpiece of the Oral and Intangible Heritage of Humanity. Next, while still on the island, you will visit the community of Huayllano, whose members will show you their normal artistic, handicraft, and farming activities. After this time of sharing, you will enjoy a traditional lunch and then sail over to the famous Uros Islands, a set of man-made floating islands in the middle of the Lake Titicaca National Reserve. Here, you will meet the islanders, hunters and gatherers and descendants of the first altiplano inhabitants, who still live on totora reed platforms. At the end of the trip you will be taken back to your hotel. Overnight at Puno.
Take in the beautiful scenery as you are driven by bus to Cusco. On the way, you will visit Andahuaylillas, a town with a 17th century church which boasts an amazing organ, decorated with angels and cherubs. You will also visit the Racchi Ruins, known as "The Temple of God Wiracocha". There will be excellent photo opportunities when you stop at La Raya, the highest point on the road between Puno and Cusco. Overnight in Cusco.
Today you will begin a full day's excursion to Machu Picchu. In the morning you will transfer to the train station for an amazing train journey to the famous Inca Citadel of Machu Picchu, the great mountain top city abandoned by the Inca Empire, reclaimed by the jungle and lost to humanity until its rediscovery in 1911. Along the way, you will enjoy the changing landscapes as you travel from the Andean highlands to the beginnings of the jungle. When you arrive in the town of Aguas Calientes, you will take a 20-minute bus ride up to the Lost City of the Incas, where you will be given a guided tour. In the afternoon you will return to Aguas Calientes, where you will spend the night.
This morning will be spent at your leisure. You can go back to Machu Picchu and enjoy a beautiful sunrise if you wish. (optional)In the afternoon you will return to Cusco by train and transferred to your hotel. Overnight in Cusco.
Free day to explore Cusco or maybe a day trip to Rainbow Mountain
Amazon adventure/ Puerto Maldonado
After breakfast, transfer to Cusco airport for a domestic flight to Puerto Maldonado. For the next few days you will be asked to pack only necessary gear, leaving the rest at our safe deposit, as this will help keep the boats and cargo light. You will then be transferred to Tambopata River Port for a 2.5-hour boat ride to Refugio Amazonas, taking you past the Native Community of Infierno and the Tambopata National Reserve checkpoint, into the buffer zone of this 1.3-million-hectare conservation unit. Boxed Lunch provided. Upon arrival, the lodge manager will welcome and brief you with important navigation and security tips. Dinner provided. After dinner you will be out at the river's edge, scanning the shores with headlamps and flashlights for red gleams of reflection from the Caiman's eyes.
After breakfast, we'll begin this day full of excursions.
Sachavacayoc Oxbow Lake: A two hour hike takes you to Sachavacayoc Lake. You will then paddle around the lake in a catamaran, searching for the resident family of five giant river otters (seen by about 30% of lake visitors) and other lakeside wildlife such as caiman, hoatzin and horned screamers. We hike out at dawn – when otters are active. Don't forget the two hour return hike! For those who do not want to take the long hike Condenado Lake, thirty minutes from the lodge, is an option.
Farm Visit and Ethnobotanical Garden: Five minutes downriver from the lodge lies a farm owned and managed by charismatic Don Manuel from the neighbouring community of Condenado. He grows a variety of popular and unknown Amazon crops – just about every plant and tree you see serves a purpose. He has also identified and cultivated many of the medicinal plants used in the region in a little backyard garden.
Brazil nut trail and camp: A few minutes hike from the lodge is a beautiful old growth patch of Brazil Nut forest that has been harvested for decades (if not centuries) where the precarious remains of a camp used two months a year by Brazil Nut gatherers can still be experienced. We will be demonstrating the whole process of the rain forest's only sustainably harvested product from collection through transportation to drying.
Night walk. You will have the option of hiking out at night, when most of the mammals are active but rarely seen. Much easier to find are frogs with shapes and sounds as bizarre as their natural histories.
Parakeet clay lick: A fifteen minute boat ride and sixty minute walk from Refugio Amazonas is a parakeet clay lick. From a blind you will see parakeets descend on most clear days to ingest the clay on a bank. Species such as Dusky headed and Cobalt winged Parakeet descend at this clay lick. We visit the lick at dawn, when parrots are most active or in mid-morning or early afternoon, when they are active.
Mammal clay lick: Twenty minutes walking from Refugio Amazonas is a peccary clay lick. These wild rain forest pigs show up in herds of five to twenty individuals to eat clay in the late morning. Chances of spotting them are around 15%, but well worth the short hike. Other wildlife also shows up including deer, guan and parakeets.
Canopy tower: A thirty minute walk from Refugio Amazonas leads to the 25 meter scaffolding canopy tower. A bannistered staircase running through the middle provides safe access to the platforms above. The tower has been built upon high ground, therefore increasing your horizon of the continuous primary forest extending out towards the Tambopata National Reserve. From here views of mixed species canopy flocks as well as toucans, macaws and raptors are likely.
Tambopata National Reserve Lecture. Nightly lectures prepared by the staff of Refugio Amazonas cover conservation threats, opportunities and projects in the Tambopata National Reserve.
Today will be the last day of your tour. After breakfast, you will be transferred by boat to Tambopata River Port and back to Puerto Maldonado Headquarters to retrieve your luggage. From here you will be transferred back to Puerto Maldonado airport to connect with international flights home
Check FCO Travel Advice and Entry Requirements
https://www.gov.uk/foreign-travel-advice/peru
Visa Requirements
British passport holders don't currently need a visa for Peru but if you are joining the trip from any other country, check with your local Embassy.
Vaccinations and Health Advice
You can check Vaccinations and Health Advice via this link or your with your local GP surgery https://www.fitfortravel.nhs.uk/destinations/south-america-antarctica/peru
Travel Insurance
Travel Insurance is mandatory for all our trips and should include Covid cover for trip cancellation. It must also cover you for any activities that you book that are not included in the itinerary.
Packing List and other Useful information
Power adaptors- https://www.power-plugs-sockets.com/gb/peru/
Sun protection - hat, sunscreen, sunglasses
Travel wipes/ Hand sanitizer/Face Mask
Comfortable and sturdy Walking shoes/trainers with good grips for climbing Machu Picchu and also for Colca Canyon
Clothing- We recommend packing comfortable clothes for trekking, walking and sightseeing and also to pack for change in seasons across the country including a waterproof jacket.
Altitude sickness can affect anyone travelling to high altitudes, and Peru is no exception. It occurs when the body struggles to adjust to the lower oxygen levels found at high altitudes. Symptoms can range from mild headaches and shortness of breath to fatigue and nausea. To help prevent altitude sickness, it is important to take precautions before and during your trip. Medications for travel sickness and also paracacetomol can help reduce the symptoms. Natural remedies available locally such as coca tea are also beneficial. Additionally, you should avoid alcohol and cigarettes, drink plenty of fluids, and try to rest and take it easy when you first arrive in Peru. Taking these precautions will help ensure that you experience a safe and enjoyable trip in Peru. .
Medication – If you are carrying prescribed medication, you will need to carry a doctor's note with you to verify this.
The best currency to take to Peru is the Peruvian Nuevo Sol (PEN). The Nuevo Sol is the official currency of Peru, and it is widely accepted throughout the country. It is also easy to exchange into other major currencies such as the US Dollar, Euro, and British Pound. You may also want to consider bringing some US Dollars, as many tourist services in Peru will accept US Dollars in lieu of the Nuevo Sol. Credit cards are widely accepted in Peru, and there are plenty of ATMs available throughout the country. Major credit cards such as Visa and Mastercard are accepted at most stores and restaurants, while American Express and Discover are accepted at fewer locations. Additionally, you may find that some ATMs in Peru accept international cards. However, it is recommended that you have some cash on hand as well, just in case.