Join other Solo Adventurers to Costa Rica. An amazing destination full of natural beauty and adventure. A visit to this Central American paradise is not complete without a stop in Arenal, home to Mango Park and La Fortuna Waterfall. Mango Park is a great spot to take in the stunning views of Arenal Volcano and La Fortuna Waterfall is an exhilarating experience for thrill seekers. If you're looking for something a bit more laid back, Monteverde is the perfect spot for exploring the lush rainforest. Selvatura Park and Rincon La Vieja are also must sees in Costa Rica; both offer a variety of activities ranging from hiking to birdwatching and horseback riding. And finally, don't miss Manuel Antonio, a stunning national park that boasts incredible beaches and coastal wildlife. With so much to see and do in Costa Rica, it's easy to see why it's one of the most popular tourist destinations in the world.
Upon arrival in San Jose, transfer to your hotel for check-in. Join the guide for dinner to sample some delicious local cuisine.
After breakfast at the hotel, you will take the Pan-American highway towards the city of Alajuela, stopping on the way at the Agriculture Monument and the famous Mango Park. You will then visit the La Paz Waterfall Gardens, walking through the beautiful nature park to reach the White Magic Waterfall. Inside the park, you'll also visit the largest butterfly observatory in the country. After lunch, you will continue the journey to Arenal. This evening, you will make your way to the exotic and relaxing hot springs.
La Fortuna Waterfall and Rainforest Trails
After breakfast at the hotel, you will hike to the breath-taking waterfall of the La Fortuna river and enjoy spectacular views of the surrounding lush tropical environment. You can also take a swim in the waterfall to cool off after the short hike. In the afternoon, you will visit the Arenal National Park, where your guide will take you through rainforest trails to see monkeys, toucans, wild turkeys, sloths and a large variety of birds. You will eventually reach the observation point, where you will have unrivalled views of the Arenal Lake and volcano.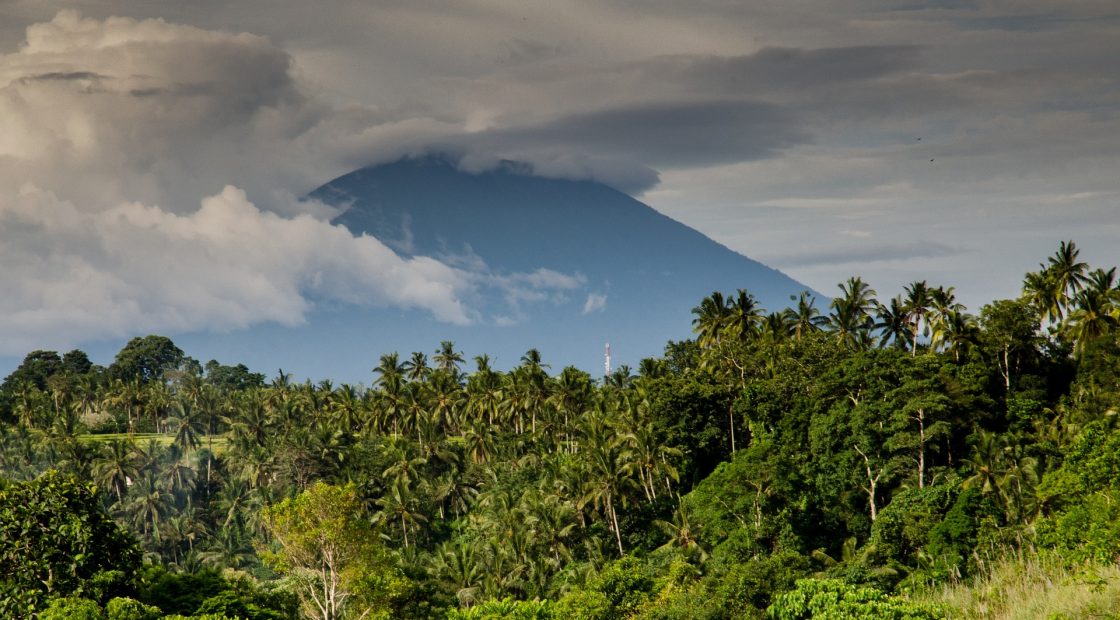 Monteverde -Cloud Forest Adventure Walk
After breakfast, you will check-out and begin the journey to Monteverde, a small community, located at the top of the Tilaran Mountain Range, and an important eco-tourism destination in Costa Rica. In the evening, you will visit the Cloud Forest, a real highlight of this trip. Here, you will discover the wonders of the nocturnal world in the Costa Rican rainforest. This adventure is a walk of around 2 hours, during which you will learn about the natural history of the area. You might be lucky to see an orange kneed tarantula, the elusive sloth, and an astounding variety of sleeping birds. Twilight walk in the evening.
Selvatura Park - Monteverde
After breakfast at the hotel, get ready for your Hanging Bridges and Canopy Tour. The hanging bridges are located in Selvatura Park and consist of about 1.9 miles of trails above the treetops. You will explore for around 1.5 hours, before continuing for your canopy tour. The Canopy tour consists of 13 cables, including a 1 km long cable, 15 platforms and one Tarzan Swing. There is a total of 2.2 miles of total cable length. The tour is suitable for people of all ages although there are limitations due to standard harness sizes and lasts for around 2.5 hours.
Travel from Monteverde to Rincon de la Vieja
Today we will travel from Monteverde to Rincon De La Vieja. On arrival you will have time to relax by the pool.
Rincon de la Vieja National Park
Today you have the option to visit Rinconcito National Park for a trek. It is one of the most beautiful and diverse parks in Costa Rica. It is home to a wide variety of wildlife, including sloths, monkeys, toucans, and a variety of tropical birds. The park is also home to a variety of endangered species, such as the green macaw and the jaguar.
Or if you could go horseback riding, , zip-lining, rafting or just kick back and relax and take in the serene surroundings.
Rincon de la Vieja to Manuel Antonio
After breakfast, check-out of the hotel and begin the journey to Manuel Antonio, located on the warm central pacific coast of Costa Rica. On the way, you will stop off at the famous Tarcoles River Bridge to observe the giant crocodiles, the lush landscape and the rice and palm oil plantations. Overnight in Manuel Antonio.
National Park Manuel Antonio
After breakfast, you will explore Costa Rica's famous National Park Manuel Antonio. Take a leisurely stroll with you guide through the exotic rainforest and learn about the abundance of wildlife that lives here. Your tour will end at the beautiful sandy beaches of the area, where you can stay and relax in the afternoon. Overnight in Manuel Antonio.
After breakfast, you will have the day at your leisure. You could partake in some of the optional activities on offer, such as catamaran and snorkelling tours, visit the local markets or enjoy some well-earned beach time. Overnight in Manuel Antonio.
Manuel Antonio / San Jose
Today you will make the journey back to San Jose, where you will transfer to the airport for your flight home.
Check FCO Travel Advice and Entry Requirements
https://www.gov.uk/foreign-travel-advice/costa-rica/entry-requirements
Visa Requirements
British passport holders do not currently need a visa for Costa Rica, however if you are joining the trip from any other country, check with your local Embassy.
Vaccinations and Health Advice
You can check Vaccinations and Health Advice via this link or your with your local GP surgery https://www.fitfortravel.nhs.uk/destinations/central-america/costa-rica
Travel Insurance
Travel Insurance is mandatory for all our trips and should include Covid cover for trip cancellation. It must also cover you for any activities that you book that are not included in the itinerary.
Packing List and other Useful information
Power adaptors- https://www.power-plugs-sockets.com/gb/costa-rica/
Sun protection - hat, sunscreen, sunglasses
Travel wipes/ Hand sanitizer/Face Mask
Comfortable and sturdy Walking shoes with good grips for hiking
Clothing- lightweight, breathable clothing is recommended. For the beach and thermal pools, bring a bathing suit and a light cover-up. Additionally, always pack a light jacket or sweater for cooler evenings. Lastly, don't forget to bring a pair of sandals so you can relax in comfort after a day of exploring.
Medication – If you are carrying prescribed medication, you will need to carry a doctor's note with you to verify this.
The currency of Costa Rica is the Costa Rican Colón (CRC). It is recommended that you take a combination of cash and a credit/debit card to pay for your expenses while in Costa Rica. Many hotels, restaurants, stores, and attractions accept credit cards, but small restaurants and shops may only accept cash. It is also a good idea to have some cash on hand in case of an emergency. It is also recommended that you exchange some of your home currency for Costa Rican Colóns prior to arriving in Costa Rica..