Colombia Highlights Adventure
COLOMBIA HIGHLIGHTS ADVENTURE
COLOMBIA HIGHLIGHTS ADVENTURE
Join other Solo Adventurers on this amazing 14 day adventure through South America's most alluring colonial kingdom, and discover why Colombia has been chosen as the place to be this year. Begin your trip in the country's colonial-come-cosmopolitan capital, Bogotá, home to many brilliant museums. Travel north to the picturesque village of Villa de Leyva, Colombia's most famous colonial town. Marvel at the stunning Cocora Valley, famous for its giant wax palm trees. Wander the streets of lively Medellín, one of South America's most exciting cities. Explore the Tayrona National Park or relax on the unspoilt Caribbean beaches of Palomino. And finally, finish your Colombia tour in the beautiful UNESCO World Heritage town of Cartagena, where a perfectly preserved colonial town gives you a glimpse into the country's colourful past. So, what are you waiting for?
On Arrival at Bogotá's airport, you will be transferred to your hotel. There will be a welcome dinner arranged for the evening.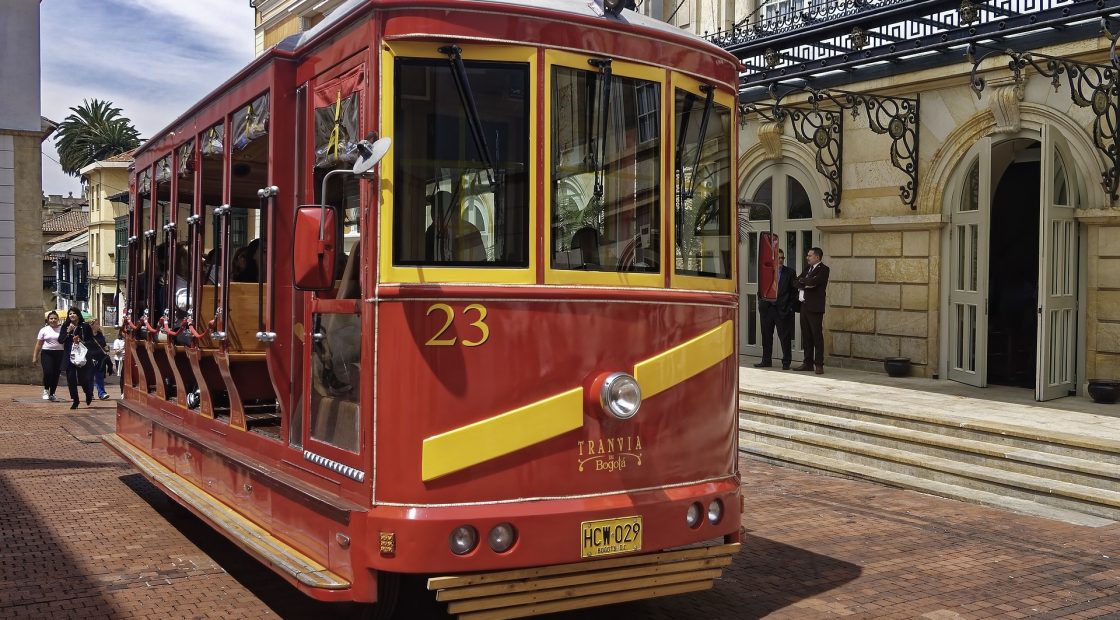 After breakfast you will start your city tour. First, you will walk through La Candelaria, Bogotá's historic centre, and afterwards you will visit the famous Gold Museum. You will also take the cable car up to Cerro Monserrate, which has a great view over Bogotá at an altitude of 3000 meters. You will also see the beautiful graffiti of the city and visit a local market.
Armenia- Visit to a Coffee Farm
After breakfast you will be transferred to the airport for your flight to Armenia. On arrival we will start a coffee tour, you will start with a nice coffee tasting to learn how to distinguish between different qualities of coffee. Afterwards you will walk to the plantations, where you will learn not only about the coffee plants but also about the local flora and fauna, and indigenous traditions such as the braiding of the bamboo baskets that are used by the coffee pickers. You will also visit the 'beneficiadero', where the coffee beans are processed after the harvest.
Salento & Cocora Valley Tour
After breakfast we will drive to the Cocora Valley. Upon arrival in the Cocora Valley, you will be welcomed with a traditional canelazo (herbal tea with aguardiente), and you will meet the eco-guide specialized in this nature reserve who will give you an introduction to the Cocora Valley. Afterwards, you will start walking through the valley with its iconic wax palms. This palm tree species can grow up to 60 meters and can only be found in this region. The walk between the surrealistic wax palms and the waves of fog that give the valley a mystic feel, is an unforgettable experience. You will also plant a new wax palm. Back in Salento, the guide will take you for a walk through the colourful streets with traditional whitewashed Paisa houses that have balconies in all colours of the rainbow. You'll also pay a visit to some workshops of local artisans and walk to a viewpoint for the best view over Salento and the valley.
Cookery class to learn about typical local Cuisine
Today's adventure will be all about traditional gastronomy. You will be driven from your accommodation to the town of Santa Rosa de Cabal in Risaralda. First you will visit the local market, known as "the village gallery", where you will have a fruit tasting and interact with the vendors of agricultural products. After buying a list of ingredients, you will be taken to Hacienda Santa Clara, on the outskirts of town, where you will cook over a wood fire. The host will give you all the instructions to prepare the main dish: the famous Sancocho soup, as well as the typical arepas with chorizo, juice, and salad. After which you can enjoy eating the food you have prepared.
You will be picked up at the hotel for your flight to Medellin. Colombia's second city, Medellín, used to have a bad reputation as the city of drug trafficker Escobar. But from those dark pages in its history, the city has undergone a remarkable transformation, and now Medellín is one of the most progressive and entertaining metropolises in Latin America. An ingenious public transport system with cable cars and even escalators was introduced, which connect the ´barrios´ with the rest of the city. Parks and cultural facilities were also built throughout the city. And then there are its residents, the proud Paisas, who always have fun and are always chatting on the streets. The city is located in a green valley, and thanks to its good climate, it has the nickname "The City of Eternal Spring". Most tourists stay in the El Poblado neighborhood, an area with many gourmet restaurants, designer shops, and cafés. Of course, there are also plenty of places worth visiting outside of El Poblado, such as the museums, city parks, Envigado's working-class district, the bustling Laureles district and the cable cars that allow you to see the city from a great height. It is not without reason that the Paisas are so proud of their Medellín.
Medellin City Experience Tour
After breakfast you will start a tour of the city and here you will visit, among others, the square of the famous Colombian artist Botero, with a special collection of his characteristic 'chubby' statues. After the tour of the centre, you will take the cable car up to the Santo Domingo district, where you will walk to the viewpoint for the best view of the city. Santo Domingo was still considered a no-go area with a lot of poverty and gang violence in the nineties, but thanks to the innovative city policy it changed into a pleasant working-class neighbourhood.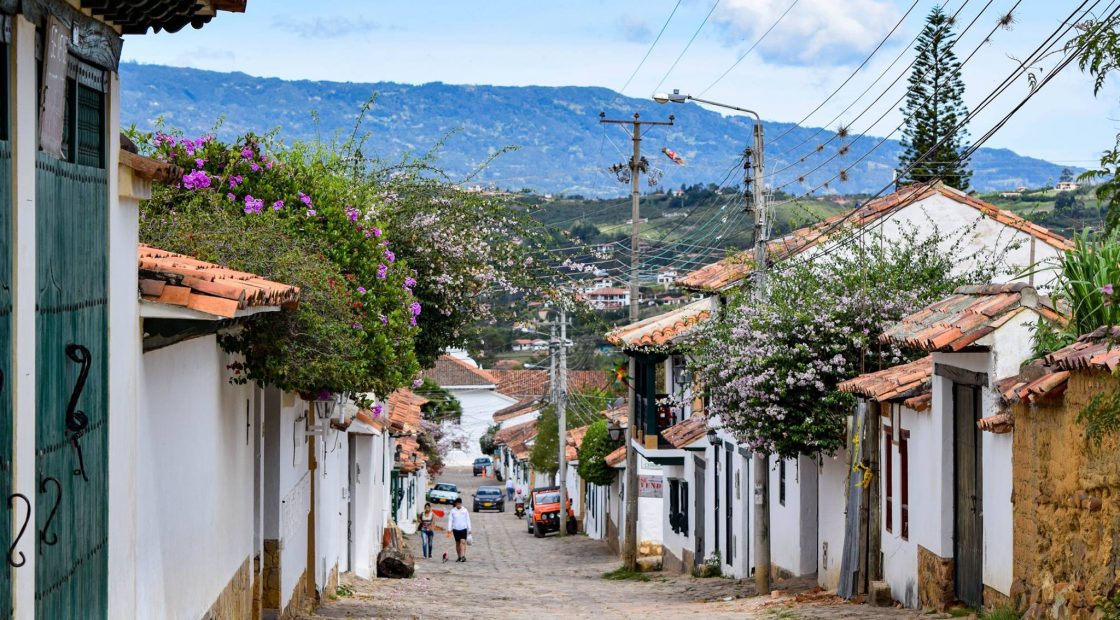 Tour to the beautiful lake town of Guatapé
After breakfast you will derive 2 hours outside Medellin to start your day trip to to Guatapé and the Piedra de Peñol rock. You will climb the 740 steps of Piedra de Peñol, which is millions of years old, a 220-meter-high rock formation that offers an incredible views of the mountains, the town and the gigantic Peñol-Guatapé reservoir. You will have a traditional lunch in the town of Guatapé and then explore the lake by boat. There will also be time to explore the colourful colonial town with its houses painted in all colours and narrow cobblestone streets
We will take a flight to Santa Marta and then transfer to Palamino , passing along the Caribbean sea and Tayrona Park.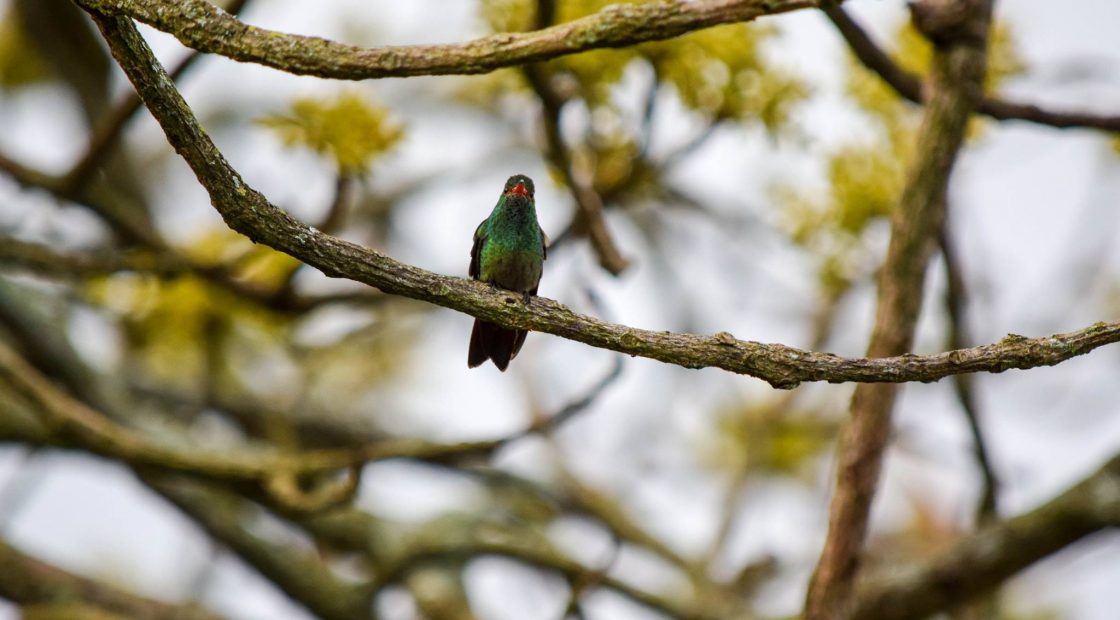 Today we have an early transfer from the hotel to the park entrance, and the local guide will take you for a walk through the jungle. Get your camera ready, because you will be able to spot capuchin monkeys, colorful toucans, and other exotic animal species. You will walk to the white beaches of Tayrona, where you can swim, eat some fresh fish or just relax and enjoy the Caribbean view. In the afternoon, you will be brought back to the hotel
Travel Palomino – Cartagena & Salsa Class
After breakfast we will drive from Palomino to Cartagena takes (+/- 6 hours). It is a scenic drive along the coast with beautiful views of the mountains of the Sierra Nevada and the Caribbean Sea. Later you will learn about the salsa history in the popular Salsa Bar Quiebra Canto and benefit from the exclusive music collection from our host, Lácides Patrón. Lácides is originally from Cartagena and has more than eighteen years of experience of sharing the magic of the interesting history. Discover the secrets of the salsa world. Lácides' music collection is one of the biggest in Colombia. Whilst learning about salsa you have the opportunity, to learn and practice the different salsa rhythms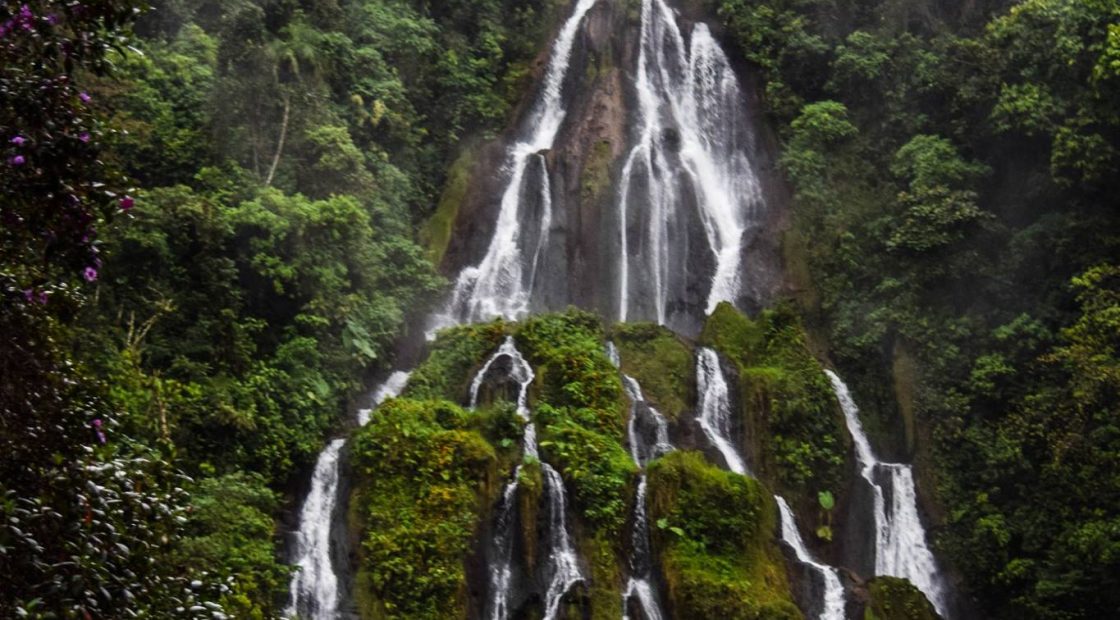 After breakfast you will start exploring Cartagena one of the oldest historic cities. You will pay a visit to the Castillo San Felipe de Barajas, the biggest colonial fortress ever built by the Spaniards. Visiting the huge, stone fortress with a maze of dark alleys, towers and cannons is an adventure. You could easily imagine that you've travelled a few centuries back in time. You will also be visiting Parque Bolívar, Las Bóvedas, Santuario de San Pedro Claver and Plaza de los Coches
In the morning you will be picked up from the hotel to be taken to the port from where you will go to the Rosario Islands by boat. Once there, you can relax on the private beach. There are several optional activities, such as snorkeling, which can be organized on site. The typical Colombian lunch is included as well as towel service.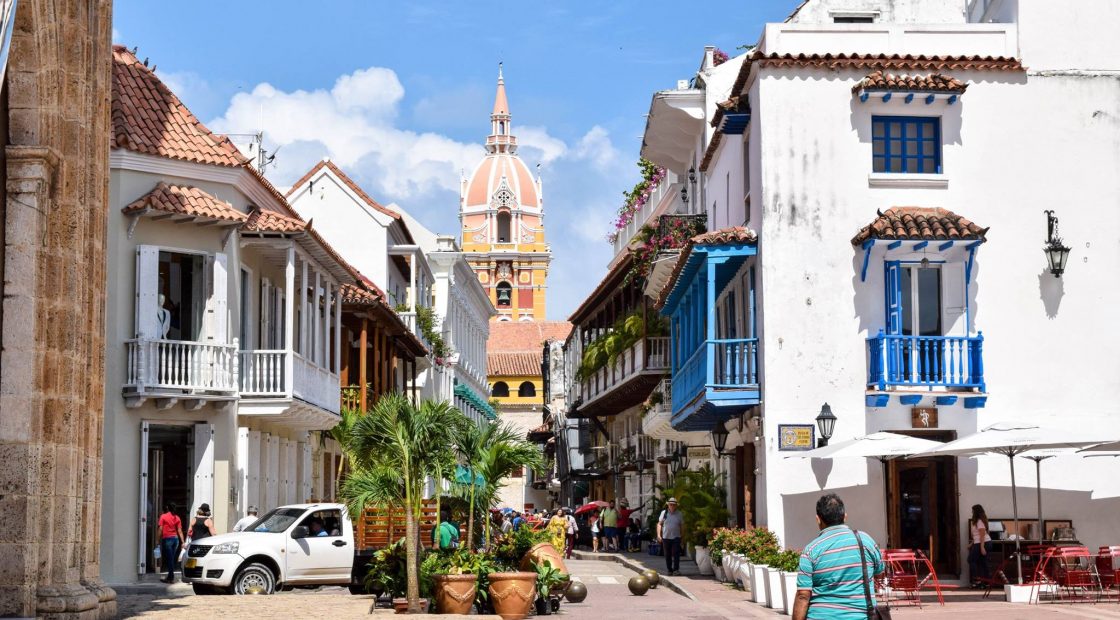 Bid a fond farewell to Colombia
Today you will bid a fond farewell to Colombia and be transferred to the airport for your flight home.
Check FCO Travel Advice and Entry Requirements
https://www.gov.uk/foreign-travel-advice/colombia
Visa Requirements
British passport holders can currently travel to Colombia without a visa. Your passport must be valid for a minimum of 6 months from date of entry. However if you have any other nationality passport please check with your local Embassy.
Vaccinations and Health Advice
You can check Vaccinations and Health Advice via this link or your with your local GP surgery https://www.fitfortravel.nhs.uk/destinations/south-america-antarctica/colombia
Travel Insurance
Travel Insurance is mandatory for all our trips and should include Covid cover for trip cancellation. It must also cover you for any activities that you book that are not included in the itinerary.
Packing List and other Useful information
https://www.power-plugs-sockets.com/colombia/
Sun protection - hat, sunscreen, sunglasses
Travel wipes/ Hand sanitizer/Face Mask
Comfortable Walking shoes/trainers
Clothing- You will need to pack for a mix of weathers as different parts of the country can have different climates, so would also include a light rain jacket
Medication – If you are carrying prescribed medication, you will need to carry a doctor's note with you to verify this.
CURRENCY
The preferred local currency in Colombia is the Colombian Peso. ATM's are available in most towns and credit cards are also accepted in most big establishments. We would recommend budgeting approx £20.00/£25.00 per day for meals and extras (not including alcohol) of course this is just a guide and can vary depending on restaurant. Tips for guide and driver and any optional activities are not included in this budget. Tips of course are discretionary for rewarding good service. We recommend USD5.00 per person per day to be split between the guide and driver.