Amazing 7 day Sahara Desert Tour & Mystical Magical Marrakech
Amazing 7 day Sahara Desert Tour & Mystical Magical Marrakech
Dreaming of spending a night in the sahara desert with uninterrupted views of the sparkling stars above? our amazing 7-day trip around southern Morocco could be just what you're looking for! starting our journey in bustling Marrakech, we'll travel east over the stunning atlas mountains, home to Morocco's highest peaks and traditional berber communities, until we reach dades gorge, stopping for a tour at the Unesco world heritage site of Ait Benhaddou on the way. now in the heart of the desert region, we'll travel further south and begin to see the incredible landscape of the erg chebbi dunes in the distance as we approach. arguably one of the most beautiful places in morocco, we'll camel trek into the heart of the dunes for an unbelievable desert sunset before heading back to camp for a night under the stars. waking to a magnificent sunrise, we'll leave the desert behind and continue our journey to Ouarzazate, a town known as the gateway to the sahara, before heading back to Marrakech for the final nights of our tour. a city known for its culture, souks and enchanting medina, Marrakech is a firm favourite among tourists and locals alike, making it the perfect destination to wrap up our enthralling adventure
Upon arrival you will be transferred to your hotel in Marrakech. Tonight, you can join your tour leader for dinner and get to know your fellow travellers!
ATLAS MOUNTAINS AND AIT BENHADDOU
You will be leaving Marrakech early in the morning today to travel over the Tizi n'Tichka Pass, where you will enjoy superb views of the Atlas Mountains and Berber Villages on the way. You will stop for lunch and a tour at the UNESCO World Heritage Site of Ait Benhaddou, the backdrop to many famous films – Gladiator included. Then you will continue towards the Valley of Roses and the Dades Valley, before arriving at Dades Gorge, where you will spend the night. (Drive: 5-hours)
CAMEL TREK AND OVERNIGHT IN DESERT CAMP
After breakfast, you will head to the Todra Gorge, a massive 300m-deep fault in a narrow valley, thick studded with palmeries and Berber Villages. After lunch, you will travel further into the desert, to the tiny village of Merzouga, where you will camel trek into the beautiful Erg Chebbi Dunes. Tonight, you will be spending the night at a beautiful desert camp where you will enjoy a Moroccan dinner under the stars.
(Drive: 4-hours)
SUNRISE IN THE SAHARA DESERT
Today you will wake up to the most spectacular sunrise in the Sahara Desert. After breakfast, you will continue to the small town of Rissani, where you will visit the Ksour and Kasbahs of Tafilalt. You will also visit the Zaouia of Moulay Ali Sherif and experience local market day in Rissani. You will then continue to Ouarzazate where you will spend the night. (Drive: 5 hours)
ROOFTOP DINNER AND MARRAKECH SUNSET
Today we will be driving back to Marrakech. You will welcome the well-earned down time when you arrive at your hotel and have the rest of the day at leisure, maybe relax at one of the local Hammam Spas or spend time by the pool. Dinner will be arranged at a beautiful roof top restaurant and we can watch the sunset over Jemaa el Fna Square before dinner. (Drive: 4-hours)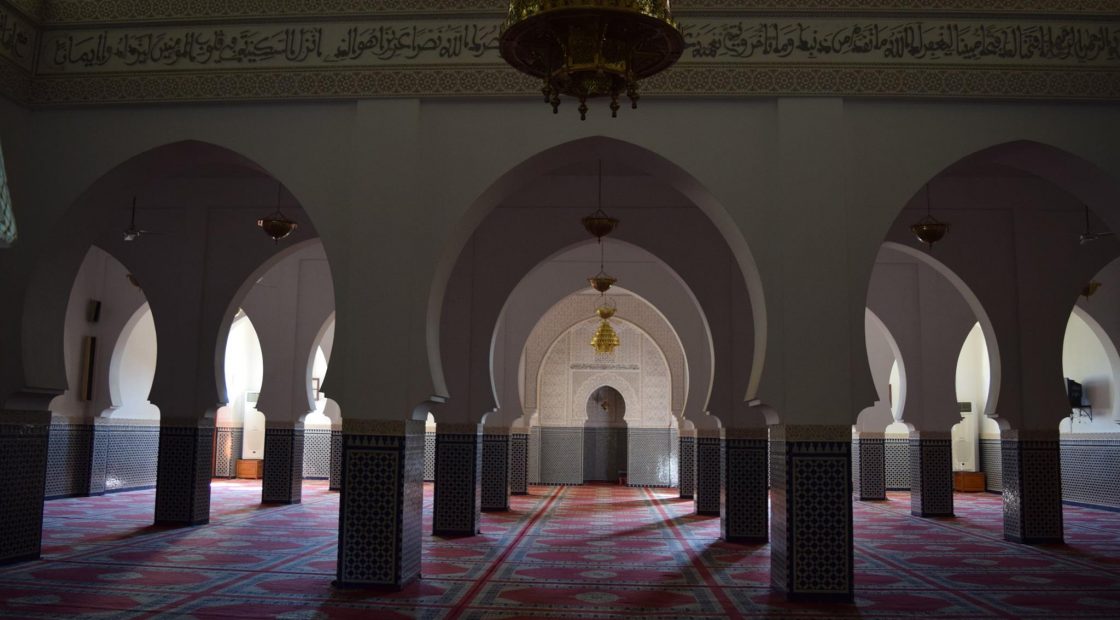 EXPLORE MARRAKECH THE IMPERIAL CITY
After breakfast this morning you will begin your city tour of Marrakech. You will visit the wander through the magical Medina and Souks and the UNESCO World Heritage Site of Jemaa el Fna Square, and see snake charmers, story tellers and musicians, as well as plenty of exciting food stalls. Marvel at the at the beautifully decorated Bahia Palace and visit the famous Jardin Majorelle. No trip would be complete without a visit to the Koutobia Mosque with the tallest minaret. A dinner will be arranged for your last night in Morocco!
BID FAREWELL TO MARRAKECH
After breakfast you will have some free time to further explore Marrakech before you are transferred to the airport for international flights home.
Check FCO Travel Advice and Entry Requirements
https://www.gov.uk/foreign-travel-advice/morocco
Visa Requirements
British passport holders can refer to this link https://www.gov.uk/foreign-travel-advice/morocco/entry-requirements However if you are joining the trip from any other country, check with your local Embassy.
Vaccinations and Health Advice
You can check Vaccinations and Health Advice via this link or your with your local GP surgery https://www.fitfortravel.nhs.uk/destinations/africa/morocco
Travel Insurance
Travel Insurance is mandatory for all our trips and should include Covid cover for trip cancellation. It must also cover you for any activities that you book that are not included in the itinerary.
Packing List
Power adaptors- https://www.power-plugs-sockets.com/gb/morocco/
Sun protection - hat, sunscreen, sunglasses
Travel wipes/ Hand sanitizer/Face Mask
Comfortable Walking shoes/trainers with good grips as the climbs and surfaces can be very uneven during parts of the trip
Head scarf or something that will also cover the face to keep the sand off your face and eyes in the desert
Clothing- Although Morocco is a predominantly Muslim country, it is a very liberal country and there are no formal dress rules, however when visiting Holy Places,(ie Mosques) you are requested to dress respectfully. It's always good to carry some additional warm pieces of clothing for the desert at night
Medication – If you are carrying prescribed medication, you will need to carry a doctor's note with you to verify this.
CURRENCY
The preferred local currency in Morocco is Moroccan Dirhams. You can also use Euros but will generally get any change back in Dinar's. ATM's are available in most larger towns and also major credit cards are also accepted in most larger towns. We would recommend budgeting approx £25.00/£30.00 per day for meals and extras (not including alcohol). You can buy this in the UK before you travel. Tips for guide and driver and any optional activities are not included in this budget. Tips of course are discretionary for rewarding good service. We recommend USD5.00 per person per day to be split between the guide and driver.